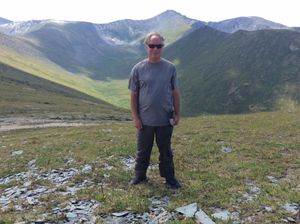 The Dude abides... in Tuva
Here's the latest of my periodic "Year in Review" vanity retrospectives, because, well, it was indeed a hell of a year for me.
I entered 2015 with fairly low expectations, apart from the knowledge that I'd be returning to Russia in the summer for a second
MuzEnergo Tour
. But expectations have a way of being upended, and 2015 ended up being one of my most eventful years ever.
The first event of significance was the republication of my China memoir 
Live at the Forbidden City: Musical Encounters in China and Taiwan
, on Blue Ear Books, the imprint founded by my dear friend, the remarkable author and humanitarian Ethan Casey. Always a keen supporter of my work, Ethan felt that 2015's 25
th
 anniversary of the appalling events in Tiananmen Square was a most timely occasion for giving my previously self-published tome a wider airing. (Readers of the book are aware that it includes the earliest detailed English-language eyewitness account of the similar events that played out in Chengdu at the same time as Tiananmen.) The new edition gave me an opportunity to pen a fresh Introduction and Afterword, tighten up the facts with the benefit of hindsight, and update and spruce up the narrative in general. The book was launched in April at a gratifyingly well-attended event at Seattle's Chapel Performance Space that included a set by Moraine in our Asian mode. I'm forever grateful to Ethan for his faith in my work; an ebook edition is presently in the works, and promotional appearances are planned throughout the coming year – I'm more than happy to field any invitations or suggestions.
In July I embarked on my second 
MuzEnergo Tour
 of Russia, this time accompanied by my bandmates in Moraine, Alicia and James DeJoie, and again generously sponsored by the U.S. Department of State. I went in thinking it would have been a very tall order to surpass the thrill of the previous tour, but this year's outing proved even more transformational. Performing as "Russian Moraine" with the crackshot rhythm section of Russian bassist Wadim Dicke and Swiss drummer Lionel Friedli, we performed Moraine repertoire for audiences in locales large and small across a swath of Siberia spanning from Novosibirsk in the west to Krasnoyarsk in the east, logging roughly 2,000 road miles in the process.
The trip was not without its hiccups, as we lost Lionel to a freak minor injury just three days into the tour, necessitating the desperate last-second recruitment of not one but two drummers to save our tour, but both Nicolas Stocker and Onno Govaert rose to the occasion splendidly with grace, poise, and consummate musicianship. In total, nine new musicians passed through the ranks of Moraine on the tour, as we freely experimented with new lineups and arrangements in the best MuzEnergo spirit, including even the addition of two (wordless) vocalists for the first time in the decade-long history of our instrumental outfit. Our abiding love and respect go to Wadim, Lionel, Nicolas, Onno, vocalists Andrina Bollinger and Marena Whitcher (AKA Eclecta Forever), flautist Claudie Boucau, clarinetist Simon Wyrsch, and saxophonist Eric Pailhe, and to the dragon-breathed Dutch free-jazz trio Cactus Truck, with whom I guested for a scorching set in Achinsk. The Russian audiences were again unusually receptive to and appreciative of the MuzEnergo menagerie's strange and often bracing musical offerings – especially the lovely woman who came on stage and planted a kiss on my surprised cheek as the last tendrils of "The Okanogan Lobe" faded away into the rafters in Achinsk.
Far and away the strangest and most unlikely experience of this year's tour was our visit to Tuva, mysterious land of horsemen and throat singers situated in the geographic heart of Asia. Politically (and only nominally) a part of Russia, Tuva is ethnically Mongolian, linguistically Turkic, and spiritually a unique blend of Tibetan Buddhism and primal shamanism. I had first been exposed to the Tuvans' astonishing throat singing on record back in the early 1990s and never dreamed that I would one day not only visit but actually perform music in this veritable Shangri-La. 
After a laborious bus journey over the lofty Sayan Mountains that roughly delineate the Russia-Mongolia border, the MuzEnergo crew wheeled into the dusty outpost of Chadan, considered the spiritual heart of the Tuvan homeland, to participate in the annual Ustuu Huree world-music festival that marks a sacred Buddhist occasion. Here Moraine played its largest-ever show, for 5,000 mostly Tuvan listeners in the surreal surroundings of an open-air wrestling arena – at 2 A.M.! – to enthusiastic response. (For a taste of our Tuvan experience, check out this fantastic MuzEnergo 
video
.) 
Some of you have no doubt viewed the wonderful 1999 documentary 
Genghis Blues
, which chronicles the late African-American bluesman Paul Peña's discovery of Tuvan throat singing on a random shortwave broadcast; his subsequent obsession with and mastery of throat-singing techniques; and his eventual participation in a throat-singing competition in Tuva, where he took some honors. Little did I ever suspect that I would someday do Peña one better, in a sense, by actually acting as a 
judge
 at one of these competitions. I was honored with an invitation to serve on a competition jury as a representative of the MuzEnergo Tour, presumably because I was one of the senior members of the tour and probably had the greatest familiarity with Tuvan music. For two days in the baking sun and occasional rain squall, together with my Russian co-judges and panel chair Timur, an administrator at the Tuvan national music academy and director of the Tuvan National Brass Band, we auditioned no fewer than 48 acts hoping to be awarded a coveted spot on the mainstage program. The parade of participants included numerous throat singers at all skill levels (if I knew little of throat singing before, I certainly do now!); instrumental and mixed Tuvan traditional ensembles; slick world-fusion acts; traditional Russian choral groups; a Siberian metal band straight out of 
Grimm's Fairy Tales
; a cheesy Russian lounge entertainer who quickly got the hook after playing "Fly Me to the Moon" accompanied by an obnoxious drum machine; and a nine-year-old Tuvan Tina Turner impersonator, whom I dubbed "Tina Tuva." (Later, on the festival mainstage, I heard her being introduced over the p.a. as Tina Tuva – a successful meme implantation!) At the end of the exhausting jury process, Timur rewarded me for my contribution with the gift of a bronzed wolf knee bone, a highly potent talisman in a culture that holds wolves sacred.
Dennis & Nik Turner, Seaprog 2015 (photo by Danette Davis)
Immediately upon returning from MuzEnergo 2015, I leapt straight into the frying pan of the Seaprog festival of progressive/avant rock, scheduled to take place just a week later. In addition to the considerable strains of festival management, I faced the serious challenge of readying for a high-profile headline gig with Hawkwind founder Nik Turner and an illustrious assemblage of Seattle musicians under the banner of Nik Turner & Flame Tree. Fortunately the Seattle contingent had been able to rehearse the set material, drawn from throughout Nik's storied career, for some months prior to his arrival, but we had all of three evenings to get the two-hour set together with Nik himself on the cusp of the festival. Instigated by longtime Hawkwind and Nik Turner devotee Jack Gold-Molina on drums, this edition of Flame Tree was quite the talented, accomplished, and varied lot: besides Nik (on flute, sax, and vocals), Jack, and myself, the band included Northwest legends Jack Endino (a huge Hawkwind fan) and Steve Fisk on guitar and Mellotron, respectively; Paul "PK" Kemmish on bass; my Moraine bandmate Alicia DeJoie on violin; the inimitable Ffej on synthesizer; and sonic sorcerer Vance Galloway doing live processing of Nik's signal. In a word, our 100-minute set (which may see public release eventually) was cathartic, and left the band and full-house audience beaming with cosmic bliss. I'm extremely thankful to Jack for instigating the project in the first place; to the musicians for outdoing themselves; and to Nik for gracing us with his presence, kindness, fabulous music, and fascinating stories of life in the trenches from the psychedelic '60s onward. I'm also delighted to have had a second chance to perform with Nik (as part of Spectral Waves) when his U.S. version of Hawkwind came through town a couple of months later. As for the rest of 
Seaprog
, pretty much every other act kicked major ass, special highlights for me being our special guests from Italy, the lovely Debora Petrina and her partner Mirko Cataldi; Bay Area mind-blowers MoeTar; and Seattle's righteous Upwell.
Back to Moraine, 2015 saw the band in transition again as we bade a fond adieu to drummer and pal Tom Zgonc, whose parental and other duties were increasingly competing with band time. After a short hiatus we were delighted to bring on board sticksman extraordinaire Brian Oppel (known to some of you for his work in the mighty Trimtab), who fit right in as though he'd been playing our knotty tunes since the cradle. After a trial run at the recent Monktailfest, we're looking forward to unveiling the new version of Moraine at a January 28 concert at our favorite local venue, the Columbia City Theater.
Over the year I played some 30 gigs at venues ranging from a White Center ice-cream parlor to a philharmonic concert hall in Khakassia, with collaborators including Tempered Steel, the Jim Cutler Jazz Orchestra, James DeJoie, Don Berman's Empty Boat, Stuart Dempster, Subduction Zone, the Heaney-Henneman-Rea Guitar Threesome, and Spectral Waves (of which I'm now an official member). Among the most memorable shows were a series of tributes to Miles Davis and Ornette Coleman, respectively (including an Earshot Jazz Festival concert), conceived by old pal Ryan Berg and featuring an inspired gaggle of collaborators.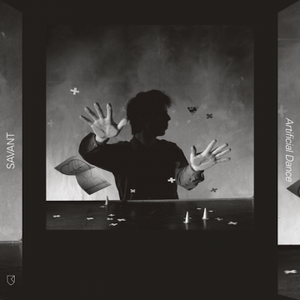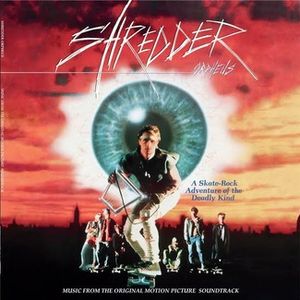 The year saw a couple of new album releases, or rather, visitations from albums past. Giving proof that nothing is so hopelessly obscure that it might not be disinterred and elevated to classic collectible status at some future point, two recordings that were personal milestones for me back in the '80s – Savant's 
The Neo-Realist (At Risk)
 and the soundtrack to the cult feature film 
Shredder Orpheus
, on which I played the title character's audio 
doppelganger
 – were reissued to considerable acclaim by the uber-hip Light in the Attic and RVNG Intl labels, respectively. There's hope for me yet… (For a good laugh, check out this goofy 
excerpt from the film
.)
Getting away from music, the big story in my home life is that Anne finally resigned from her position of 19 years at Central Washington University, a gig whose frustrations had long outweighed its advantages, so I'm thrilled to see her get a big piece of her life back. (She continues to work in a much more salubrious environment at South Seattle College.) Another big step was having a water connection installed on our small piece of property in paradisiacal Mazama, Washington, in the lee of the magnificent North Cascades, where we hope to spend an increasing amount of time in the coming years.
Looking ahead to 2016, I'm set to return to Russia for more MuzEnergo adventures in October, this time as one of four co-creators of a large-scale musical work exploring Russian identity through the lens of international avant-garde musicians and the works of Russian literary master Ivan Bunin. My mission is to subject the music of selected ethnic groups within Russia to radical musical surgery, much as I did with East Asian music on my
MoonJune Records
CD 
Views from Chicheng Precipice
. The project is so all-involving that it has necessitated setting aside several of my ongoing commitments, such as Seaprog and the Zero-G Concert Series, until 2017. The newly reconstituted Moraine will continue developing new material toward our next album, and a healthy crop of new releases are planned for the new year, including 
Nik Turner & Flame Tree
, on Los Angeles–based Cleopatra Records; my concert recording 
Black River Transect
, on Seattle recording angel Steve Kennedy-Williams's newly launched Scoobietracks label and featuring a stellar cast of Seaburg instrumentalists; a second outing from Subduction Zone (with Wally Shoup and Tom Zgonc); and definitely not least, Zhongyu's 
All Food Comes From China
, a knockout collection of "prog-fusion with Chinese characteristics" masterminded by Jon Davis with a production assist from yours truly and due out on MoonJune next summer.
That's all the news that's fit to spit… Here's wishing each of you a most marvelous 2016! I'm constantly buoyed by your friendship and support, and your own extraordinary talents.
—Dennis