"Dennis is a young, very talented musician who I think will develop into something quite interesting"—Stan Getz in 1979
"One of Seattle's foremost experimental guitarists"—Dave Segal, The Stranger
"One of the most talented instrumentalists in the region, Rea has long distinguished himself in varied settings, creating a dynamic, lyrical, enigmatic blend of modern jazz, boundary-pushing rock, experimental music, and world music traditions. In Seattle, he has participated in some of the most impressive homegrown musical outfits, including the late 1990s juggernaut quartet Stackpole, with whom he won the 2000 Earshot Jazz Golden Ear Award for best Northwest 'outside jazz.'"—Earshot Jazz

"an important emergent figure on the music scene of today."—Grego Applegate Edwards, Gapplegate Guitar & Bass Blog
---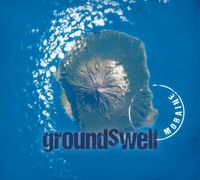 MORAINE: Groundswell

"Groundswell marks Moraine's triumphant return to the progressive rock fray. The band successfully weave their diverse influences together in a seamless whole that highlights their uniqueness with every twist and turn of the music. Moraine are among the foremost standard-bearers of a modern form of jazz-rock that yearns to break free from the ponderous heritage of the Seventies. A near-perfect blend of lyricism, atmosphere and raw energy, Groundswell embodies, in many ways, the modern progressive ethos. Highly recommended to all open-minded prog listeners, this is essential listening for lovers of instrumental progressive rock." – Raffaella Berry, Fire of Unknown Origin (complete review)

"Groundswell is a new catalog of exquisite sonic adventures that greatly dignify the contemporary progressive scene." – Cesar Inca Mendoza Loyola, Autopoeitican (Peru) (complete review)

"a shockingly good post-Gong art rock collection that one hardly finds nowadays ... undoubtedly one of the albums of the year." – Laertis, Wild Thing (Greece)

"manages to breathe new life into the progressive genre visited by jazz musicians" – Francois Becquart, Music in Belgium
 
---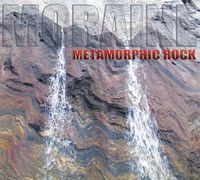 MORAINE: Metamorphic Rock: Live at NEARfest

(5 stars) "This Seattle-based progressive-rock outfit offers a refreshing perspective on a multifaceted genre, where cherished stylizations from the past are merged with a futuristic outlook. ...a hard-hitting but fluid set. By incorporating grace and power into its arsenal, the ensemble's buoyancy is lightly dappled with jazz and classical elements. ... Moraine carries the torch for a newly envisioned era of progressive-rock. Hence, the artists unite the best of many musical worlds into a group-centric characterization that bears a clearly defined mark of authenticity." - Glenn Astarita, JazzReview.com (complete review)

(8.5/10 stars) "In these times of grossly overrated, cookie-cutter acts, Moraine's riveting, intensely individual jazz-rock-meets-chamber-prog approach, spiced with heady helpings of traditional Far Eastern music, set them apart as the most genuinely progressive band on the [NEARfest 2010] bill. One year later, that career-defining performance has been captured on CD ... the 11 tracks featured on Metamorphic Rock highlight Moraine's unique dynamics and distinctive, broad-ranging compositional approach. ... Moraine are one of those rare bands that have managed to develop their own individual sound, making the most of each member's background and inclinations. ... warmly recommended to all open-minded prog fans, especially those who privilege instrumental music." - Raffaella Berry, Dutch Progressive Rock Pages (complete review)

[In a message to MoonJune Records] "OH MY GOD!!!! Where do you find this stuff? ...some of the best music I've heard in modern jazz all year (maybe all decade!). ... This is exactly what I'm looking for… fresh new ideas in improvised music." - Russ Davis, Voice of America / Modern Jazz Radio

"...once in a while something hitherto unheard of will land in your inbox that simply takes your breath away. ... Such a thing is Metamorphic Rock, whose irreducible complexity, to borrow one of the song titles, is of such a seriously magical content I just can't put it down. This band is filling mega stadiums in a parallel universe where Simon Cowell is on trial for crimes against art. ...the band's easy intuitive style is one that should, if there was any justice, make Moraine a household name, at least amongst the prog community. ...a stunning musical tour-de-force… damn, just hit repeat!" - Roger Trenwith, ProgSphere (complete review)

"I've played the Moraine in store a half dozen times already and we sold out our first batch and just got in our second. Don't miss out on [this] fine, challenging and feisty release." - Bruce Lee Gallanter, Downtown Music Gallery (NYC)

(5 stars) "A sensation in the making" - Dmitry M. Epstein, DMME.net (Israel)

"Seattle's Moraine not only make Washington State proud, but also the whole American progressive music scene joyful. ... It's simply an impressive dead on eleven song tour de force. ... GET THIS! Highly Recommended!" - Lee Henderson, Prognaut (complete review)

"an impressive antidote to any and all forms of generic music. Its mood is ever evolving and the experience is most liberating. Just when you think you have it figured out, it shifts in intent and direction in a most embracing way." - Rob Hudson, ModMove (Australia)

(19/20 stars) "...tremendous virtuosity ... a must for fans of this kind of music" - Ingo Andruschkewitsch, Musik an Sich (Germany)

"an alluring dose of captivating jazz rock that is guaranteed to mesmerize and satisfy the listener" - Matt Howarth, Sonic Curiosity

"Moraine here slices through a number of revered antecedents (Kraan, Univers Zero, Mike Keneally, King Crimson, Jasun Martz, Magma, etc.) while crafting a version of the ever-evolving neoclassical niche progressive musics occupy in a way that has to be making Messrs. Vander, Fripp, Denis, and the entire esteemed company grin in serene gratification amid Metamorphic Rock's artfully pleasing jangled paces." - Mark S. Tucker, Acoustic Music Review (complete review)

"I have to bow my head for this instrumental band, this is just pure exellence." - Henrik Kahldal, Complicated Music (Denmark)

"[a] great adventure in electric sound ... Very much recommended." - Grego Applegate Edwards, Gapplegate Guitar & Bass Blog 

"One minute it rocks and the next it's full of intricate musicianship and then it combines both to make something wonderfully unique. What a great disc!" - Jerry Lucky, The Progressive Rock Files

(4 stars) "Moraine gives us over an hour of intense eclectic progressive rock which reminds me of the music Mahavishnu Orchestra gave us back in the 1970s. ... this live album is great, with an emphasis on breaking down barriers between jazz and prog." - Torodd Fuglesteg, ProgArchives.com

(7/10 stars) "Facing Metamorphic Rock's wealth of writing and atypical interpretations, one word comes to mind: amazing!" - Music Waves (France)

"Metamorphic Rock is a Prog-Jazz-Fusion tour-de-force that showcases a mature band in which all members perform in perfect integration and harmony with each other. ... precise sax-violin-guitar interplay, amazing bass harmonization and swing, and explosive and solid, yet refined, drumming ... a snapshot of an impressive band in fast evolution, indispensable for Progressive, Jazz-Fusion, Canterbury, and R.I.O. fans" - Marcelo Trotta, Progressive Rock Brazil
 
---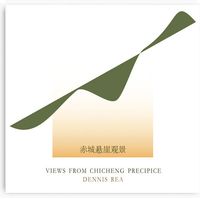 DENNIS REA: Views from Chicheng Precipice
Detailed review by Raffaella Berry

"The achingly reflexive music is pervaded by an Eastern spirit that seems to hover all over the album, though without indulging in déjà vu or mere nostalgia. This is, indeed, music that is ancient and modern at the same time, as it manages almost magically to achieve a timeless quality. Without coming across as laboured or frantic, Rea's elegant yet sharp guitar engages in a dialogue with the Eastern and Western instrumentation provided by his trusted partners. ... Pure magic."—Maurizio Comandini, All About Jazz Italy 

"a unique masterpiece"—Disk Union (Japan)

"Everything is exactly right about this album. ... I do not often utter the word 'masterpiece,' but I would do it for this CD."—Herman te Loo, Jazz Flits (Netherlands)

"It does for [traditional Chinese music] what Miles and Gil Evans did with Spanish music on Sketches of Spain, this time with Rea's guitar taking a prominent role and the musical ensemble providing an intricately enmeshed pastel sound quality filled with light and shadow. ... It is an achievement that has no real parallel in the music offerings out there lately. And it reconfirms that Dennis Rea is an important emergent figure on the music scene of today."—Grego Applegate Edwards, Gapplegate Guitar & Bass Blog

"...a profound work, essential and nuanced, to be seized with repeated plays"—La Luna Alfonso (Italy) 

"Spectacular—a perfect fusion of modernity and tradition. ... Views From Chicheng Precipice is a brave record in its choice of instrumentation and respects the arrangement of the traditional musical material. The result is an amazing listening experience that goes far beyond the usual attempts at fusion between East and West."—Daniel Orlandi, La Voce (Italy)

"...a sonic experience that is some of the best we've heard when the music of West and East are merged. Such is only possible to achieve when the musical skills are at a sky-high level and combined with understanding and respect for the two initially partially polar musical cultures. ... even after countless plays, there is constantly something new and exciting to discover. Therefore, if you can only have one record in 2010, perhaps this is the one! ... boundlessly interesting, with enormous potential to enrich the listener's life"—Merlin Prog (Norway)

"[Dennis Rea's] guitar, imitating the ways of the East in its inflections, takes us through rice fields and the mountains of Tibet to the plains of Korea and Vietnam. ...
ultimately symbolizes the perfect fusion between tradition and modernity in the form of a beautiful tribute by a great musician to a culture that has fascinated him. Unique, and I'm terribly enthusiastic about it!"—Mr. Blue, Music Waves (France)

"...these artists are among the best of the best of this region at what they do... a pleasure to listen to from beginning to end. ... chock full of musical magic. It's playful, serious, deep, wide, high, and always interesting."—Lee Henderson, Prognaut (USA)

"A surprising, serious and artistically successful proposition."—François Couture, Monsier Délire (Canada)

"breathtakingly exquisite craftsmanship and exotica"—Marc S. Tucker, Folk & Acoustic Music Exchange (USA)
---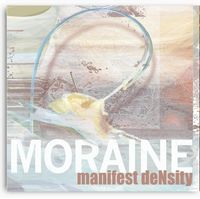 MORAINE: Manifest Density 

"Manifest Density qualifies as one of the most promising debut albums of the past decade in the progressive music field."—Rafaella Berry, Fire of Unknown Origin  complete review

Review of Moraine's performance at NEARfest 2010: "...probably the most genuinely progressive act featured on this year's bill, delivering an immaculate performance bolstered by some distinctive video art ... their very original brand of avant-garde-tinged jazz-rock with loads of ethnic influences ... was often positively riveting."—Raffaella Berry, The Progressor

"...with its combination of rock energy, chamber classicism, and sophisticated jazz harmonies, Manifest DeNsity is simply good music - at times, great music - played by an unusually configured collective. Like a square peg and a round hole, Moraine defies reductionist categorization..."—John Kelman, All About Jazz

"[Moraine] morph the best of various musical worlds ... turbulent strings passages, thrusting rhythms, and jubilantly executed melody lines ... There's a lot to sink your mind's eye into here, but the ensemble equalizes the cerebral factors with hearty melodies and pumping jazz-rock grooves. ... A musical highlight for 2009, regardless of genre or rigid categorizations..."—Glenn Astarita, Jazz Reviews.com

"...Dark timbres, dense harmonic aggregations, and exotic melodies abound ... Rea's guitar work continually imbues the proceedings with splashes of color from his global grab bag of stylistic goodies - including liberal dashes of oriental intrigue."—Barry Cleveland, Guitar Player

(4 stars) "Instrumental music that is passionate and emotional but complex, challenging, and abstract. ... [Moraine] incorporate elements of everything from Asian music to Middle Eastern/Arabic music to East European gypsy music - and those world music influences only add to Manifest Density's richness."—Alex Henderson, All Music Guide

"Even more than the inspired solos it is the exotic melodies and crafty arrangements that make this band special. ... quirky, creative and filled with surprising twists and turns."—Bruce Lee Gallanter, Downtown Music Gallery, NYC

"Incredible jazz chamber rock fusion ... Moraine will intrigue and energize the listener as they obliterate all boundaries. ... people looking for something new and different will enjoy this powerful and intelligent music."—Brad Walseth, JazzChicago.net

(5/5 stars) "If Moraine is not the discovery of the year, it is only because they might be the discovery of the decade. ... it's pure instrumental music with an unusual sound, close to both the best examples of prog rock and the best examples of jazz-rock - oh, my friends, what the hell, it's just great!"—Iouri Lnogradski, Jazz Russia

"Intelligently written, brilliantly executed, with gusto and just enough good sense. ... I can't find another band to compare them to - and that's huge. ... Oh, so rich. Bravo."—Francois Couture, Monsieur Delire (Canada)
 
---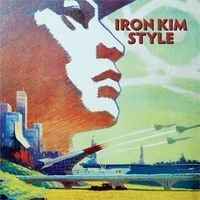 IRON KIM STYLE

"One of the best albums of the year ... The energy of this album is really unparalleled. And the consistency of the project is above all suspicion. Even old Miles would be very proud of these grandchildren based in Seattle."—Mauritius Comandini, All About Jazz Italy

"Fans of jazz-rock played with plenty of chops, as well as emotion and humour, will be delighted by Iron Kim Style, whose improvisational nature is an added bonus in a context where exasperated technical perfectionism can all too often impart a feeling of cold detachment to a recording. Definitely one of the most interesting releases of the year so far."—Raffaella Berry, The Progressor

"That the entire content was composed on the spot is rather jarring: these gentz follow each other with almost shocking precision, alert to each others' subtlest cues and signs, cohesive while fully independent in each line and measure."—Mark S. Tucker, Folk & Acoustic Music Exchange

"Although this entire disc is improvised, it often doesn't sound that way. This is jazz/rock at its finest without any of that fusion excess."—Bruce Lee Gallanter, Downtown Music Gallery (NYC)

"For a fusion album that really is fusion, this is one of the best examples you'll hear in today's jazz-rock world."—Dead Earnest (Scotland)

"jazz-rock with powerful, beautiful passages, which come from free improvisation. This is hard to believe."—Discospat (Spain)
 
---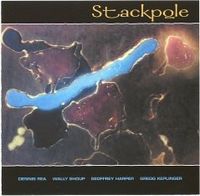 STACKPOLE

"...a completely assured amalgam of idioms in a pulsing nonce-music, a free-improv-supercharged free jazz that roars, keens, and soars, and yet can just as convincingly dissolve into moody quiescence ... the selections from real-time Stackpole improvisations heard on this disc descend, then slip or duck away, then reemerge. Whether Stackpole storms or lulls, its music is startling and distinctive ... A truly remarkable document of the fruition of post-free jazz in Seattle."—Earshot Jazz

"You can't really get further outside than where Stackpole are planted, on a jazz-ragged landscape strewn with scattered shrapnel, clouds of smoke, eerie shrieks after dark. The first, self-titled disc from this quartet of much-feared Seattle improvisers shows a band in full control of their chaos. Stackpole come on with an aggressive energy that keeps its musical direction even as it busts through every reasonable boundary."—Seattle Weekly
 
---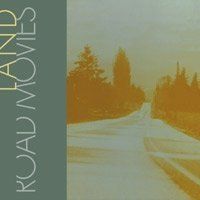 LAND

"LAND breaks barriers on the obstacle course of East-meets-West fusion... exotic and liquid quicksilver improvisation... a revisioning of Fourth World shibboleths upon which found sounds are cleverly flourished."—The Wire (UK)

"To listen to LAND is to imagine what the product of a collaboration between Brian Eno and Miles Davis would have sounded like. Muted trumpets blend eloquently with mysterious washes of keyboard and world rhythms. LAND is a strangely beautiful and haunting recording that hopefully will garner a lot of attention for composer/keyboardist Jeff Greinke... a truly brilliant record not to be missed by those unafraid to hear new directions in jazz and experimental music."—Stained Pages (Toronto)

"LAND demonstrate themselves to be a top-rate group with a keen ear for layers of diverse musics... The group has a focus which encompasses many genres, often simultaneously."—Chris Meloche, Detroit Metro Times

"Exotic, transglobal soundscapes... sounds like Spike Jones meets John Cage at a rave party."—LAND feature on the nationally syndicated radio program Echoes

"[Archipelago] makes it plain that improvisation and innovation are in good health in Seattle. LAND, on its second album, continues to construct transporting, otherworldly terrains of rich melody, washes of acoustic and electric sound, and pulsing and jangling rhythm. Add to that fine improv by all band members... LAND compares well with any of Bill Laswell/Jon Hassell/Krakatau's projects."
—Peter Monaghan, Earshot Jazz

"LAND plays across a densely contoured terrain, both bound and endless, dangerous and beautiful. This electric-acoustic quintet, led by sound creator Jeff Greinke, has built on the extended, ambient rumbles of its previous work and emerged into a more unhinged element, fired by the addition of power drummer Bill Rieflin and some especially lacerating and evocative work from guitarist Dennis Rea. Pensive caresses, urban grooves, electronic retorts, heavy breathing, and off-roading, this band moves through it all with a perfect mix of speed and discomfort."—Seattle Weekly

(Four stars) "Composed of some Seattle-based space music renegades, LAND, in its album, Road Movies, maneuvers beyond its post-Miles Davis, techno-psychedelia into more structured, but no less inventive terrain of electro-improvisations. ... Compared with the droning, noodling meander of rock improvisers like Tortoise, Land's improvisations are GPS guided, negotiating intricate routes and switchback curves."— John Diliberto, Pulse!
 
---








SAVANT: The Neo-Realist (at Risk)

"...pan-ethnic techno-dub music... Savant is creating important transglobal music that incorporates without patronization and without denying their own heritage. This may be the real music of the world, or at least a netherworld."—John Diliberto, Downbeat

"An example of the creative potential available to artists using production techniques themselves to make music, rather than just to recreate a group's sound."—Herb Levy, The Rocket 
 
---








EARTHSTAR

"The first time I heard LAND guitarist Dennis Rea, he was playing the greatest phased guitar solo of all time on Earthstar's 1979 classic of Euro-electronica, French Skyline."—The Wire (UK)

"A reissue from the Sky label in 1979, this is the long-awaited appearance of what has become a synthesizer music classic. **** Four Stars"
—Mark Jenkins, E-Mix magazine

"This first Earthstar album to be released on Sky Records in Germany by American Craig Wuest was one of that label's best space music productions. The helping hand lent by Klaus Schulze in the recording certainly helped elevate this to its lofty sonic status."

"Brimming with exciting sounds; solid sequencer lines fused with hidden melodies and tonal rhythms blended with natural tones... Don't miss out - file under analogue classics."